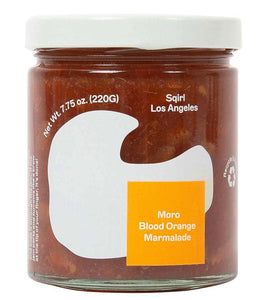 Details:
Bright, floral, holiday vibes.
Origins:
This marmalade takes three days to make—cutting the fruit, letting it soak, juicing the rinds and turning it into pectin, then marrying the pectin back to the fruit—it's a process, and a beautiful one at that!
This time Sqirl marries the Moros with organic hibiscus, which creates a perfect balance of brightness and fruit that's truly addictive.
Ingredients + Benefits:
*Moro Blood Oranges, *Hibiscus, *Unrefined Cane Sugar, *Sorrento Lemon Juice.

*Certified Organic