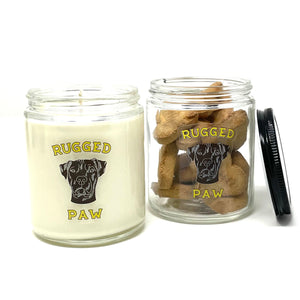 Clean burning, single cotton wick candle using American grown soy wax & therapeutic grade essential oils.ξHand-poured in a clear glass jar.ξAfter the candle is used the jar makes an amazing container for treats for your pup!
Size: 8oz/227g
Notes of:ξξ
peppermint, lavender, & cypress
Suggested Burning Instructions:
Trim wickξif needed. Do not leave burning candle unattended. For optimal burning, do not burn for more than 4 hours at a time. Allow glass jar to cool completely before handling.